I mentioned a couple of these in
my favorite Instagrams post
, but I have a few more that I absolutely adore and wanted to share with you guys.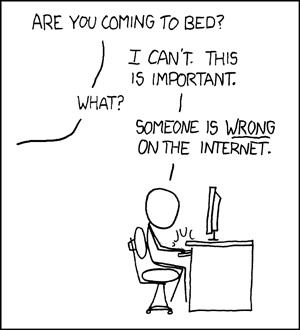 Math, science, typography, this guys knows seemingly everything and while I don't understand all of his jokes, I always laugh at the ones that I do. I sometimes say "there's an XKCD for everything" and I honestly think he's covered a broad enough range that there is almost always a relevant strip from XKCD.
Cute and funny and all too often evoking the cliche "SO TRUE!" If you, too, struggle with adulting, then you'll get a kick out of this (and you don't even have to like the world adulting, because she doesn't use it).
Sadly defunct, this comic had some absolutely amazing posts. My favorites are her childhood memories (
this one, definitely
) and the ones about dogs (
try this
). In the last couple she gets pretty real about depression and overcoming it, and now I think she's focused more on making books.
This one I mentioned already and I will not apologize for it is amazing!
Some of these get a little too crude for me or just downright disgusting, but I've also laughed my butt off and shared my two favorites with everyone who will click the link. If you like dogs,
read this
. If you're a runner, read
this series
. There's also a ton on grammar, and some on web design.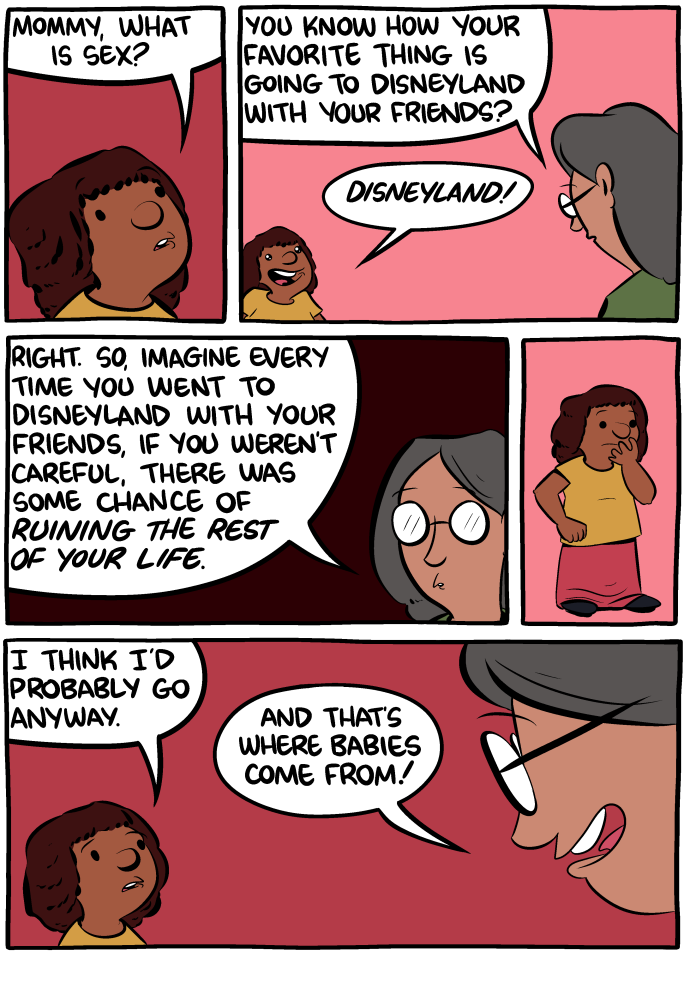 These... well they're a little more out there. And they're super cynical. But the artist posts a lot, which is nice...
This one I haven't been following as long, but it's been good for a quick chuckle now and again.
Cute and funny and (mostly) family-oriented, this one is also pretty good on Instagram. By "good" I mean formatted well for a vertical orientation. For example, I love Sarah's Scribbles but I have to get it through Feedly since the print is usually too small to read on Insta and THERE'S NO WAY TO ZOOM IN! (Seriously, wtf Instagram?)
9.
Happle Tea
This is another one that isn't terribly active anymore, but if you ever want to dive through the archives, good, good stuff. I love mythology, so I'm a sucker for all the jokes about Greek, Norse, and even Egyptian gods.
And that's it! What are you favorite web comics? Any good ones I'm missing out on?